About
Under the moniker OMGiDRAWEDit, illustrator George Goodwin creates unique artwork inspired by his loves of nature and science-fiction.
George graduated from Plymouth College of Art in 2018 with a first class honours in illustration.
Specialising in world-building George draws heavily detailed, quirky and vibrant scenes. His work often looks at subjects that promote a socially conscious message about our relationship with the planet and a need to reconnect with nature across society.
This message is generally depicted in a light-hearted and humorous fashion, with the intention being more about the viewer engaging with the work, looking at it repeatedly and gradually making their own discoveries over time, rather than being slapped in the face with aggressive messages or themes.
Featured by Computer Arts and Digital Arts magazines as one to watch in their best grads awards.
George has also had work featured by Creative Booms, highly coveted inspiring illustrators section.
Currently seeking representation.

Clients include: Jack Garratt, Truman Brewery, Black Bee Honey, St Lukes Hospice.
VIEW WORK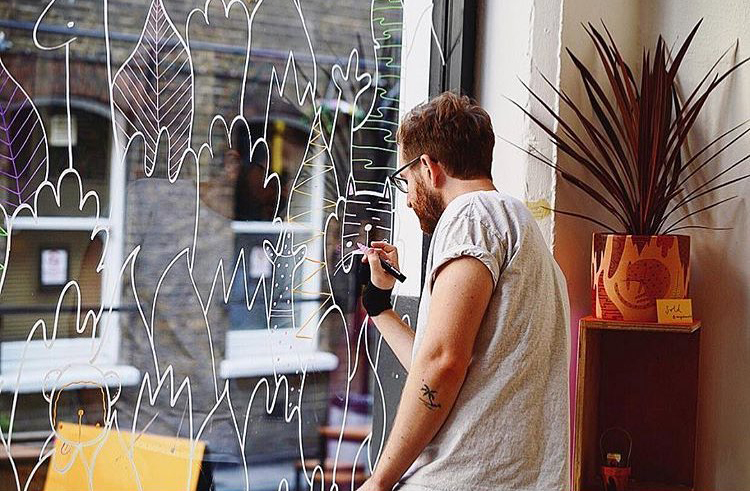 Contact
For more information or to contact George with regards to prints or commissions, please complete the form below: